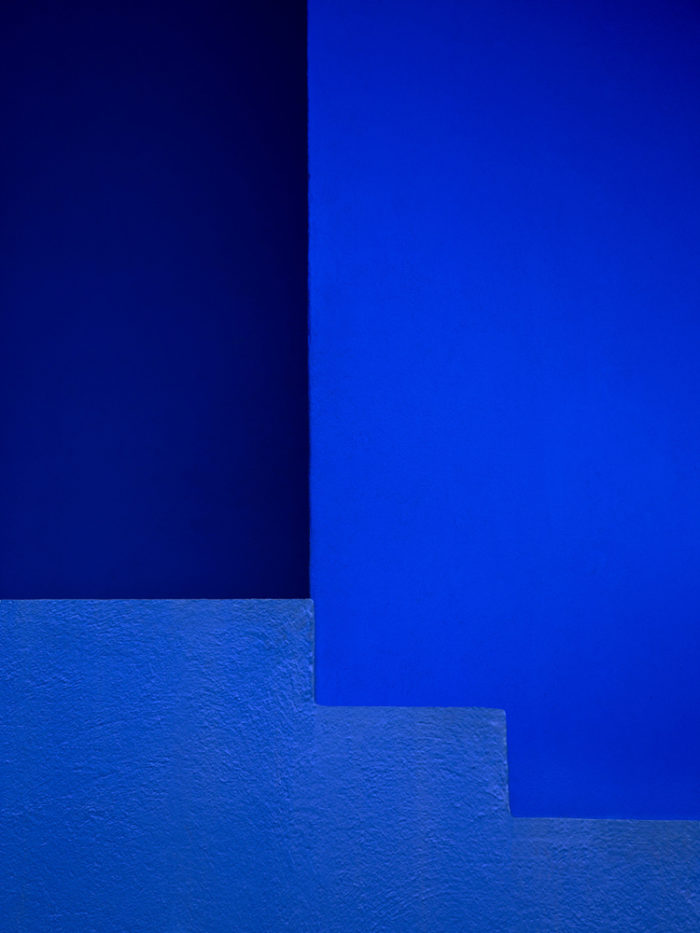 Debuting a new series The Space Between employs Holfeld's distinctive visual language to assemble the architectural surfaces he encounters as painterly abstractions. Through his lens and borrowing from the clean, vivid clarity of modernist painting, Holfeld transforms his studies into striking compositions of colour and geometric form. 
The ten images included in the exhibition have been carefully chosen. Each plays on the pursuit of colour and geometry found within the spaces Holfeld has sought out. 
Holfeld has drawn inspiration from the work of Mexican architect Luis Barragán and his pursuit of an "emotional architecture" claiming "any work of architecture which does not express serenity is a mistake." Key influences from Barragán include his use of clean lines, bold colours and often hidden sources of light, which later reveal themselves to convey a sense of calmness and poetic lyricism. 
All works are a limited edition of twelve and are printed on the highest quality private-label fine art Hahnemühle paper. This paper is synonymous with excellence and the premium-coated paper is favoured by some of the world's most talented artists. 
In terms of photography Holfeld pushes his artistic practice into new territory, merging two different schools of creativity: documentary photography and abstract painterly composition. Here, Holfeld relies on the spatial and colour alignment of abstract expressionist Mark Rothko for guidance. The images stand as authentic portraits of architecture, however they also abstract in their intention – based on a true story but open to interpretation.