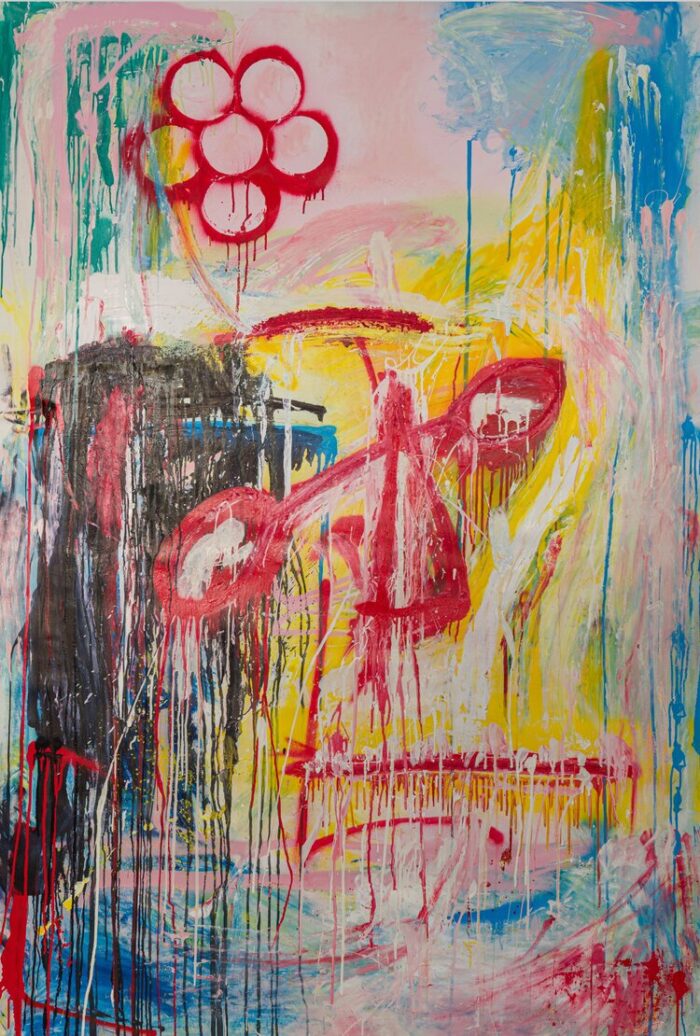 Catharsis Of Collapse" in Kenmare Butter Market
Ireland's newest and most exciting art space Kenmare's Butter Market, Co Kerry is delighted to present a solo art exhibition by Irish artist "PIGSY" entitled "Catharsis Of Collapse".
Opening on Thursday the 2nd September 2021 and curated by Maureen McDonnell StoneStep Gallery Dublin, this exhibition announces the artist's return to his native shores after spending a year abroad in Spain.
"Catharsis Of Collapse" is a body of work produced by "PIGSY" whilst in residence in Malaga, Spain. He explores the perils, yet the ultimate relief of delving deep into one's own psyche as a necessity to creating these hugely personal artworks. The inward looking push, to the point of "collapse" is the artist's starting point, a place that leads to a deluge of creativity and the eponymous catharsis.
"PIGSY" aka Ciarán McCoy, is a former architect, founding partner and Senior Project Designer in one of Dublin city's leading architectural firms.
PIGSY says "I borrow from my architectural knowledge and other life experiences to create my diverse expressionist art works and punk poetry. I paint in a neo-expressionist style. My work is figurative and hyper gestural with a grafitti-esque vibe to it. Most of my works are painted in vibrant and vivid colours – even more so since working in Spain!"
"PIGSY" has previously exhibited in The KEMP Gallery in Dublin, Stone Step Gallery, Dublin, La Casa Amarilla in Malaga, London's The Other Art Fair and has had his work shown worldwide from USA to Singapore, of this latest exhibition he says "I am thrilled to be presenting my work in such a unique and beautiful space in Kenmare and I look forward seeing the response to my artwork that was created over the past year in Spain".