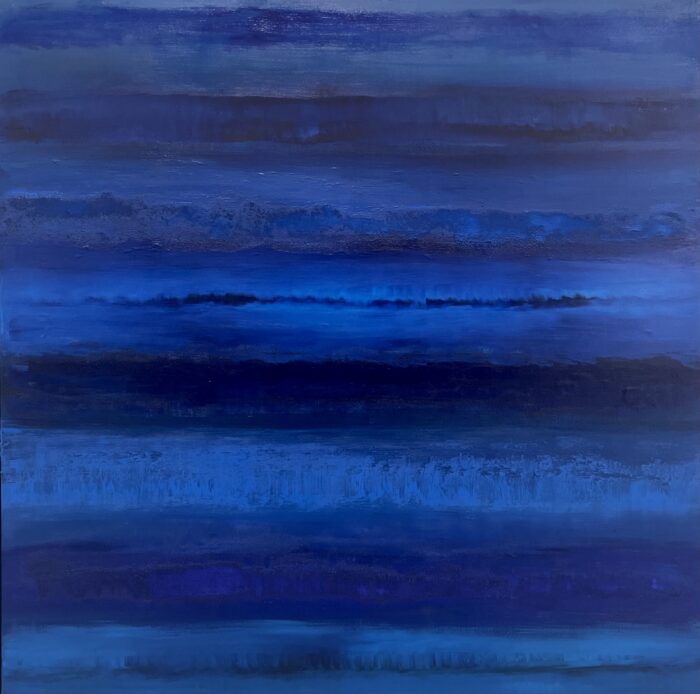 And while I've nothing against logic, it's never been how I work.
My process doesn't do order, my paintings don't start with a destination.
Instead they're born in the chaos of the doing, painted on the ground, they evolve, they mutate, depending on the light that day, the music I'm listening to, as I move in constant motion around them.
And that wasn't blue.
And then, like the lover in a Charlotte Bronte or Jane Austen story that the protagonist first hates but then loves, blue revealed itself.
I started surrounded by the wild elemental scapes of land, sea and sky, between the Beara and the Iveragh on the Atlantic-lashed coasts near Kenmare.
There, looking at its blues, sometimes for days on end, I saw blue wasn't order or calm, it was wild, seductive, raw, ungrounded.
That it wasn't one shade, it was a million.
That far from being the reassuring presence of the paintbox, was the maddest, craziest, bastard there was.
That like the sirens of Greek mythology, could change from softness to malevolence in a split second.And that's what I wanted to paint.