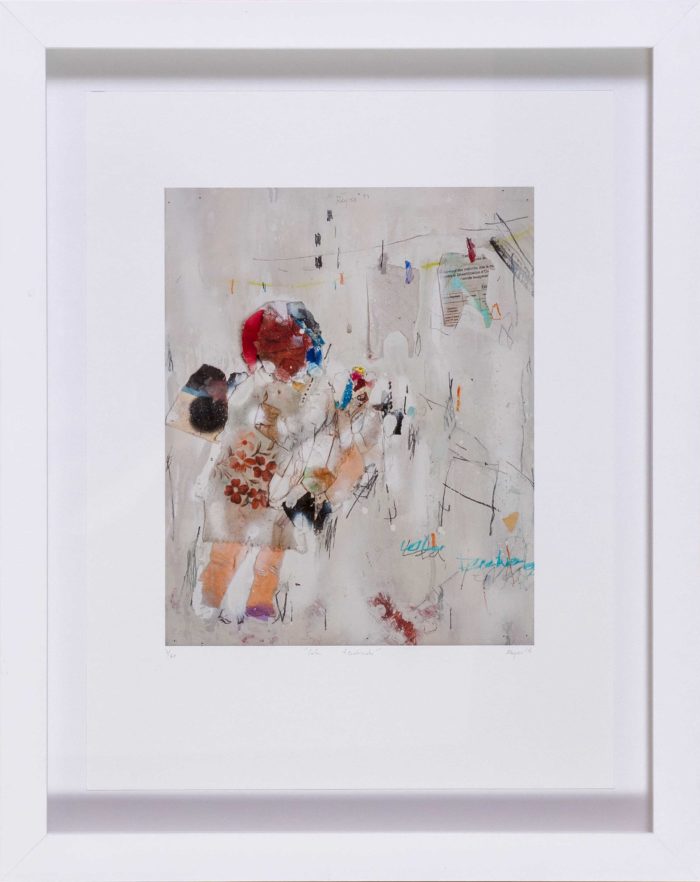 Profile
Obsolete objects form the basis for Juanma Reyes' body of work, which is one artist's journey towards understanding the world and society through the reclaiming of that which has been abandoned. His work is about the reinvention of what already exists and a need to give permanence to that which others have assumed to be perishable.
Born in Málaga in 1976, Juanma studied in the Fine and Design Art College of San Telmo. After that, he moved to A Coruña for a Master´s degree in Graphic Design by Fundación CIEC Foundation.
His great influence is cubism and in particular the collaged paintings of Georges Braque, which dissembled objects like violins and bowls of fruit to view them from every angle, allowing the spectator to reconstruct them with the eye.
Juanma's paintings of deconstructed nudes and large faces are ambivalent, as if the subjects are caught somewhere between existing and not. Staring out at the viewer, his portraits show the combination vulnerability and strength the artist must harness to create.
"I invent because I don't get enough out of life," Juanma says. His work is an affirmation of life itself.