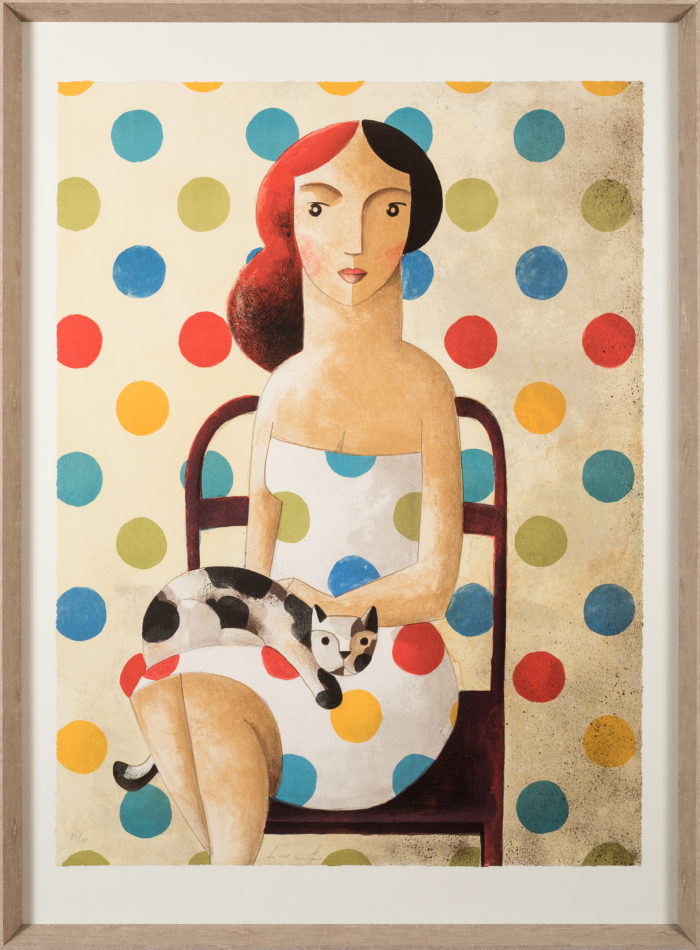 Profile
In 1988, at the age of 20, printmaker's son Didier Lourenço turned a corner of his father's lithography workshop in Barcelona into a makeshift studio. So began a hugely successful career that has seen his idiosyncratic artistic vision span the globe.
His father's workshop would prove to be a kind of art school of its own, a place where Didier could build his education in the language and history of painting. In 1991, he won a prestigious prize for young artists, bringing him to the attention of gallery owners across Spain who began showcasing his work in solo and group exhibitions. After moving into his own studio, he worked more and more with paint on canvas and paper, but Didier never forgot his printmaking roots and continues to make lithographs to this day.
In 2000, a prestigious publisher took his work worldwide in poster form. This global presence quickly sparked the interest of galleries, and in the intervening years, Didier has had solo exhibitions in New York, Seattle, Los Angeles, Hong Kong, Puerto Rico, New Orleans, Nashville, South Africa, Las Vegas, Miami and Singapore.