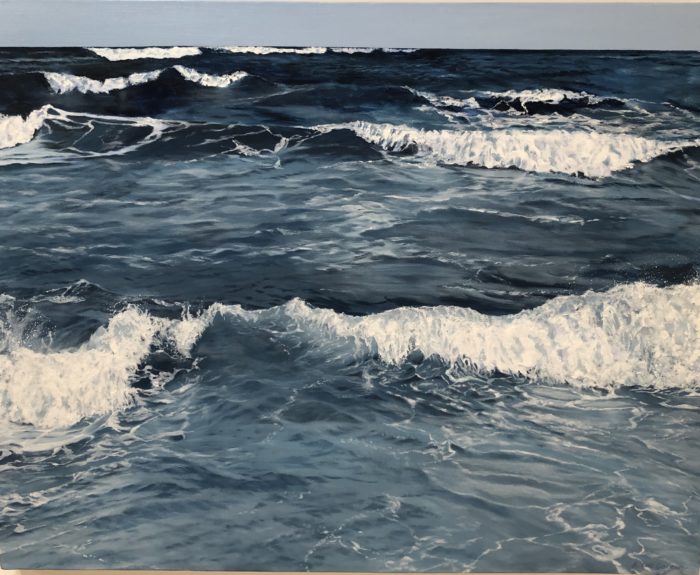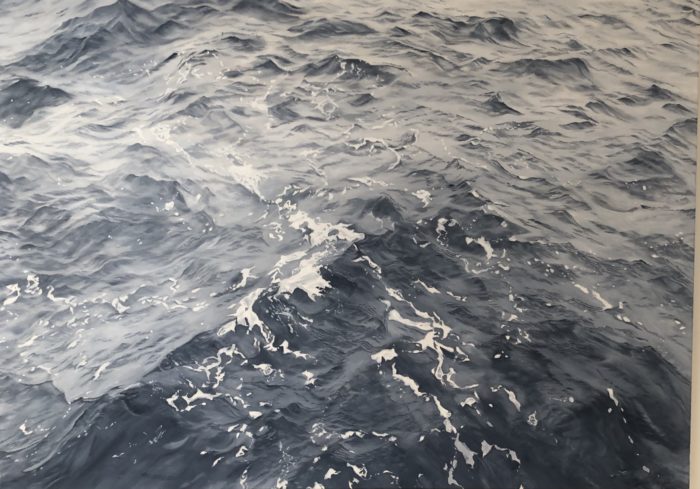 Profile
Brigitte McGovern works in oils, in a photo-realistic style.  She records the subject matter,  ranging from clothes and shoes to landscapes, as she see it, with a particular interest in the sea and sea scapes.
In her abstract work she experiments with colours, form and textures. Her process is done in several stages.  Applying paint in layers, scraping off and revealing what lies beneath the layers of paint.  Her paintings are a visual reflection of her internal life, her work concerns itself with the visible and invisible.
Brigitte was born and raised in Hamburg.  She studied at the college of Art &  Design Hamburg where she graduated with a first class honours degree.
Brigitte has lived and painted in Ireland since 1979, in 2003 she was awarded the Douglas Hyde Gold Medal. She has exhibited at the Royal Hibernian Academy in their annual exhibition.
Her works are held in private collections around the world including USA, New Zealand, Germany, Spain and Ireland.